skip to navigation
PMI Missionaries
Rob & Tünde Futo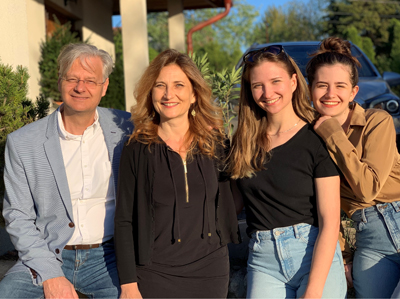 Ministry Area: Hungary
Responsibilities: Marriage enrichment conferences, teaching
E-mail Address: rtfuto@hotmail.com
Church website: Sarokko.com
Latest Newsletter (PDF): January 2018
Since 2005 Rob has been leading a singles ministry reaching out to the many singles and divorced throughout Hungary. The ministry consists of offering many programs for the Christian singles to meet and also be involved in ministry in reaching out to non-Christians. The ministry primarily consists of a once a month Saturdays lecture series and small group discussions along with the evening Filmclub. The Lord has blessed this "all day-mini conference" as there are between 120-150 people attending these monthly programs with many new people coming each time.
For the past fourteen years Rob has taught the Bible extensively throughout Hungary and Tündi has been very involved in serving with music. Their ministry is currently under a complete transition as God is taking them through major changes. They hope to reveal their new direction soon and are excited about the doors the Lord is opening up for them. Please continue to pray for the Lord to lead them and show them His will for their ministry and lives.
They have 2 daughters, Hajnal (15 yrs old) and Csenge (13 yrs old). They live in Biatorbagy, which is just outside of Budapest.
Make a donation to support this ministry.
Missionary Newsletter Archive
All newsletters are archived in Adobe PDF format.